First Grade Timeline
In the fall we....

enjoyed spirit days like character day and twin day,

...decorated pumpkins for the Tuscola County Pumpkin Festival,

....we became mummies at our classroom halloween party,
....we got to dress up to be whatever we wanted and paraded our town,
In the winter......

we studied the moon and modeled (and ate!) the moon phases,
.....we experimented with shadows using flashlights,
....we met my sister and she read us Christmas books,
....we made Santa out of food,
We were producers and made goods (bookmarks, keychains, puppets, and flowers).
​

We were consumers and bought goods using money.
On Valentine's Day, we shared our love to our class by passing out treats and valentines.
We celebrated the 100th Day of School by bringing in 100 items.
We learned two digit addition and subtraction and practiced it around the room.
In March, a leprechaun played tricks in our classroom, so we built a leprechaun trap.
Powered by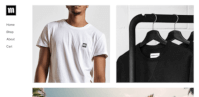 Create your own unique website with customizable templates.