Special Schedule
Our special time is from 1:08 - 1:56 PM. Our library time is 9:30 - 10:00 on Fridays.

Red Week (Week One)
Monday-Technology
Tuesday-Physical Education
Wednesday-Technology
Thursday-P.E.
Friday-Technology

Black Week (Week Two)
Monday-Physical Education
Tuesday-Technology
Wednesday-P.E.
Thursday-Technology
Friday-P.E.

Physical Education requires students to wear sneakers to participate. Please be sure to have students wear sneakers or bring a pair to switch into on days we attend P.E. A pair of sneakers may be kept in a student's locker if that is easiest.

First graders are given a book bag to keep his or her library books in. There will be a crate in the classroom for students to keep their book bags. Students are also encouraged to take their book bags home, but please be sure to bring it back to school on library days. Students without a book bag are unable to check out new books.
Powered by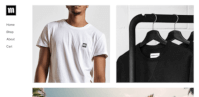 Create your own unique website with customizable templates.